Liberal Groups Gunning For Ford

Former Congressman Harold Ford Jr. has yet to make official a primary bid against Sen. Kirsten Gillibrand (D-N.Y.) in New York, but the moderate-liberal Democrat has unleashed a torrent of opposition among liberal Democrats, bloggers and activists who are mining his every quote. The latest is a Web video put out by Brave New Films and Robert Greenwald, which clips together interviews and TV appearances Mr. Ford gave (mainly on Fox News) during his years as a member of the U.S. House from Memphis and when he ran in his home state of Tennessee for the U.S. Senate in 2006. The video calls him "Ann Coulter's favorite Democrat" and runs through his previously stated positions on gun rights, abortion, former President Bush's policies on military tribunals and warrantless wiretapping.


Insiders: "Race Is Dead End For Ford"

Former U.S. Rep. Harold Ford Jr. says he's getting a lot of encouragement from cab drivers and fellow airline passengers to challenge Sen. Kirsten Gillibrand. However, few political consultants give him any hope of winning the Democratic primary. Crain's New York Business found one, Democratic consultant Basil Smikle Jr., who reasoned that Ford's relative conservatism (compared to New York's electorate) would appeal to upstate voters and his stump skills would attract African-Americans and Latinos downstate. "He's very media-savvy, and he's a good campaigner," Mr. Smikle Jr. says. "I think he can raise enough money to be competitive."

However, the prevailing sentiment is that Mr. Ford Jr. has no chance. His relative conservatism and his lack of familiarity with New York were apparent in his Times interview when he called for lowering corporate income taxes. Democratic primary voters here tend to believe that corporations pay too little in taxes, an insider notes. "He's formidable and will run a solid race, but his liabilities far exceed his strengths," says one Democratic consultant. Mr. Ford Jr. was a popular, multiterm congressman in Tennessee, but as another Democratic strategist put it, "Sinatra didn't say [about New York], 'If you can make it anywhere, you can make it there.' "

Mr. Ford Jr. needs to raise about $10 million fairly quickly to be viable. That will be difficult; Sen. Gillibrand, a prolific fundraiser, has gathered $7 million in 10 months. Ford Jr. probably won't receive enough support from Democratic state convention delegates to get on the ballot without collecting signatures statewide, a costly proposition that would deplete his war chest.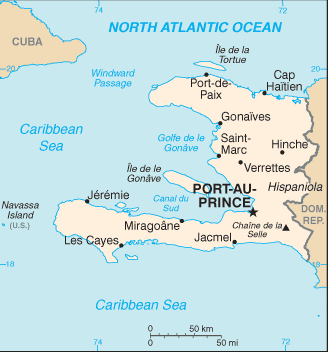 Sharpton Invites Ford On Trip To Haiti

Mr. Ford Jr. is scheduled to travel to the earthquake-battered island on Friday, at the invitation of the Rev. Al Sharpton, who has organized a trip for New York lawmakers and other dignitaries. The invitation is rich in symbolism: aides to Sen. Kirsten Gillibrand, consider an endorsement for her from Rev. Sharpton locked in. But Rev. Sharpton has told associates that he is open to supporting Mr. Ford Jr. He has given him tips on how to campaign, asked him to speak at a news conference last night in front of the Haitian Consulate in Manhattan, and will now share a flight to Haiti. While she was also invited, it is unclear whether Sen. Gillibrand will join Mr. Ford for the flight.


Paleo-Conservative Media: "Harold Ford Is An Elitist, Not A Statesman"

The American Conservative magazine isn't feeling Mr. Ford Jr.'s candidacy either, arguing that carpetbagging is an affront to the representative political system the Founding Fathers envisioned for USA: "This illustrates my opinion on American politics in general, that the system has become overwhelmed by career politicians, essentially no better than snake oil salesmen, who in their decadence, encourage the spread of radical thought, need I point to the tragedy that was the French Revolution. Though I worry about the 'kick the bums out' philosophy (the de Maistre in me speaks to this), we must still strive to recognize the flaws in our government that allow even good leaders to become corrupted. America needs statesmen not wealthy aristocrats from a few families constantly shifting positions to maintain power. Pericles, from the standpoint of Thucydides, shows us the dangers of such individuals. With statesmen you get honest debate, intelligent thought, and the best government has to offer (which still is not always that great). With careerists you get unnecessary wars, reckless fiscal policy, and empty promises."

To comment on "Harold Ford Jr. In The News" post, click here.