As regular readers know, the conservative Republican Congresswoman and presidential candidate recently signed a pro-marriage pledge by Iowa-based socially conservative group The Family Leader, which covered various social issues. One part reads: "Slavery had a disastrous impact on African-American families, yet sadly a child born into slavery in 1860 was more likely to be raised by his mother and father in a two-parent household than was an African-American baby born after the election of the USA's first African-American President."

Of course, liberals are now trying to claim that Ms. Bachmann said that black children were better off as slaves. Bookeristas weigh in:


Rep. Michele Bachmann
YES: Kenneth Durden: "Don't Blame Bachmann For The Sad Truth Now Facing Black American Families"
The libertarian-conservative blogger writes
: "The sad fact is that this statement is true. The illegitimacy rate for black children is now over 70%. This outrageous fact and the corresponding negative outcomes can't be blamed on racism. It can't be blamed on poverty. It's a matter of culture, a rejection of values that work and that sustained black people through unimaginable suffering. The claim by people on the left is that Bachmann is invoking slavery and attempting to use the sad state of the black family to score political points. If that's what she and other conservatives are trying to do, then they're simply taking a page from the Democrat playbook."
NO: Ron Miller: "Where's The Proof That Black Families Were More Intact During Slavery?"
The conservative Republican blogger in Maryland opines
: "Unless the authors or others have empirical evidence to the contrary, I don't agree that the black family was more intact during the days of slavery than they are today. Had they said instead that the black family was more intact in the mid-20th century than it is today, I would have agreed with that statement wholeheartedly."
He continues: "The tie to President Obama's ascension as the nation's first black president is also weak to me. Yes, he is a typical liberal who promotes policies that I believe harm rather than help the trilateral construct of the family. I get the attempt to juxtapose the president's achievement with the devastation of the black family in order to illustrate an historical irony, and also make some political hay in an election year. It's clumsy, however, and makes it look like we're blaming President Obama primarily for the fractured state of the black family. The current state of the black family was well established before he took the oath of office."
YES, BUT SHE AIN'T THE ONE TO LEAD ON THIS ISSUE: Akindele Akinyemi:"It Should Be Blacks, Not Bachmann, Who Address This Issue"
The conservative Republican in Michigan opines
: "There is no secret that we have a marriage and family crisis in this community. To be honest nearly half of Black Americans have never married — the highest percentage for all racial groups. Only 30 percent of Blacks are now married. Nearly 10 million Black families lived in the United States in 2010. Twenty-one percent of these families were married couples with children. This is the lowest for all racial groups. The U.S. average is 32.4 percent. We also know that more than half of Black kids live with only one parent and that's overwhelmingly with their mother. A home headed by a single mom often equals an economically poor home."
He continues his commentary: "So there are issues here. However, Congresswoman Bachmann is NOT the person to even begin to discuss this issue. After all, this is the same Representative Bachmann whose grasp of American history has never been firm, particularly when it comes to slavery. She has stated that the founding fathers 'worked tirelessly until slavery was no more in the United States,' despite the fact that several of our Nation's founders owned slaves and fought to keep slavery alive in the new republic. To demonstrate what she signed and how these same social conservatives are playing politics and do not care about the plight of what is going on in Black America when it comes to families the institution of slavery didn't recognize the very concept of 'family' among captive Blacks. Marriage between slaves was, after all, illegal. And parents and children were routinely separated, forever, at the auction block."
More: "Black liberals will blame conservative policies while Black conservatives will blame the welfare state that liberals implemented in the 1960s. Instead of finger pointing why don't we try bridging the gap between both groups to make a difference. The crisis is on both sides of the fence and instead of letting Bachmann come in and divide us let's come together to solve this marriage crisis. The scary thing is the number of Black conservatives jumping to defend Congresswoman Bachmann when in fact she signed the pledge without even reading and examining the document in full. The other scary thing is how Black liberals are calling her a racist. While social conservatives like Bachmann are being political and not solution-oriented it is ou[r] responsibility to take control of our destiny as a community." "
YES: Duane Brayboy: "Bachmann Is Correct, So The Liberal Media Needs To Slow Their Roll"
Asserts the conservative blogger in Georgia
: "Media Matters title: 'Rep. Bachmann's Far-Right Family Pledge Argues Black Kids Were Better Off In 1860'. TheRoot.com title: 'Bachmann Believes Black People Were Better Off During Slavery?' As I read both articles, you can quickly see that they are both marching to the same exact drumbeat (with a rimshot or two added so you can tell them apart)."
He continues his commentary: "What Bachmann said is in fact historically true. Despite the evils of slavery and the years of fallout that followed, there was a higher rate of two-parented homes in the Black community than in any time in American history. What is also true is that there are no recorded incidents of any Black on Black crime trend during those days."
More commentary from Mr. Brayboy: "What we have here are two media outlets who reduced themselves to stenographers of the left who have given them the responsibility to turn all things non-Democratic party into racism – even if something is factually true. Both Media Matters and TheRoot.com have reduced themselves to the Mediatakeout.com of the political world as they peddle this sheer ignorance to Black folks."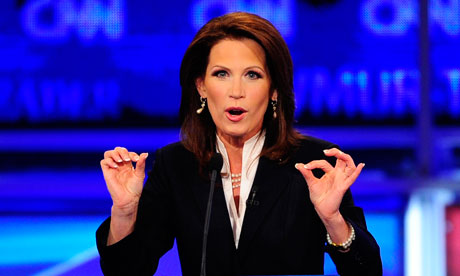 YES: Constructive Feedback: "The Black Liberal Media Is More Concerned About Bachmann's Comments Than They Are At How Liberal Policies That Were Supposed To Help Black America Prosper Have Failed"
Asserts the conservative blogger in Georgia
: "I am frustrated because it is so easy to see that when it comes to the important affairs of the Black Community.....................ACTUALLY FIXING THE POINTS THAT BACHMANN HAD THE AUDACITY TO BRING UP......................the Black Racial Services Machine is more interested in combating the inclination to SPEAK OUT ABOUT THE CONDITION OF BLACK PEOPLE -
WHEN
the talk of our INFERIORITY is not used to set up a transaction for our recent of some 'Social Justice' benefit from the redistribution of the national care and concern into our system - using the taxation and apportionment of the federal government to do so."
He continues his commentary: "To be clear - the Black Progressive-Fundamentalist is not offended by talk about the Black condition in America. He does it all of the time. The issue comes with the FLOW OF THE
INDICTMENT
regarding WHO is culpable for the conditions of far too many of our people. Republican Michele Bachmann stirred up the hornet['s] nest of Progressive bigots as she dared to suggest that it was PROGRESSIVISM, adopted in large measure in every nook and cranny of the Black community, [that] HAS FAILED to provide for the structured outcomes that it was sold to us as a sure-shot remedy."
YES, BUT WRONG APPROACH: Hassan Nurullah: "The Real Issue Is That Black Families Are In Such A State That Such A Historical Comparison Could Be Made In The First Place"
The conservative Republican blogger in Michigan writes
: "It was dumb to include that statement in the pledge, even though it may well be true -- it will not help the conservative cause or make the Republican party more appealing to minorities. Not because it may be factually in error, but because even if it were found to be accurate, most people lack the discipline to alter their current behavior and attitude in order to correct our current state based on the possible reality that Black families were more stable under slavery. Slavery is such a sore subject with Black folk that invoking it immediately closes minds to the rest of your message."
He continues his commentary: "What is lost because of this lack of depth, in liberal and unfortunately Democrat following Black folk's thinking, is sadly, the contemporary Black community is in such a state that one would even think to make such a historical comparison in the first place! I made a similar statement to my former Pastor and one of the Elders of my church a few years back. I made the mistake of intimating that through the American slave trade, what man meant for evil, God used for good in that literally millions of Africans would have died in false religion if they had not been brought to America as slaves where they heard the Gospel message and were saved. Black folks were 'physically' worse off in chattel slavery, but they were in an infinitely better place spiritually. Better to die a Christian in slavery than a free man in false religion. Eternity is a heck of a lot longer than the few decades we suffer through on earth. When I made this statement you would have thought I set a bomb off in the room from their reactions. But if you are a Christian, you have to agree!"
More: "Conservatives underestimate the level of resistance to reason the mental pathogen leftist racism has engendered in the minority mindset. Liberals have so ginned up racial identity in the Black community and animus towards conservatism, many Black folks are truly convinced, even with nothing ever changing for the better in their communities, as conditions wax worse and worse, they should still vote Democrat.

 Even though the overwhelming majority of Black folks would agree with most everything in the [pro-marriage] pledge Bachmann signed; they still give their vote to people who find those same ideas anathema! All hope of removing the mental chains from Black folks hearts and minds which could have been accomplished if Black folks actually read the document and recognized, they shared common ground with it[s] signatories, was shattered by the inclusion of the maladroit slavery analogy.

"