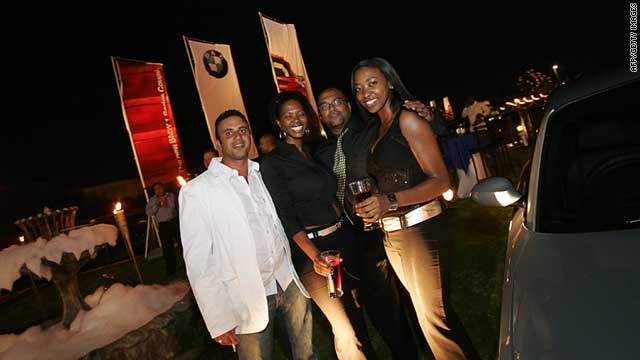 A buppie scene in South Africa
South Africa is expected to have real economic growth rate of 4.5% over the next five years. From the Financial Times (Britain):
"The growth of South Africa's black middle class has been a dynamic boost for the economy, attracting local and foreign investment, and now the country's consumer landscape could shift forward as another new emerging consumer segment takes shape in the lower social ranks."
The article continues: "According to Annabel Bishop, chief economist for the Investec Group in South Africa, and author of the report Investec SA's Macro Economic Outlook 2013-17, people in South Africa's lower class could progressively rise from being dependent on welfare and earning nothing to having a rise in income, forming a new consumer class. 'You have a situation where households in the lower income levels are dependent on social welfare and in the long term improvements in education should allow many to move out of unemployment into formal sector employment, and eventually become financially independent from the state,' Bishop explains, '[This] means obviously that their income levels will rise significantly, and compared to where they are now, which is nothing, and from that point of view then they would obviously create a new segment, a new consumer spending market.'"