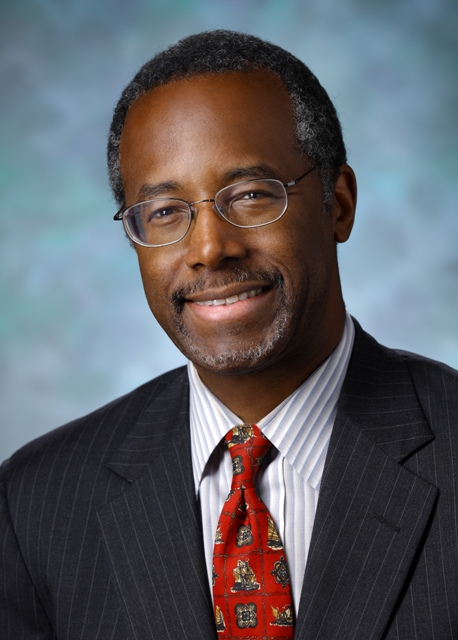 Vice President Benjamin Carson?
OK, now I love some Dr. Carson. However, how does his background qualify him to be America's vice president?! From The Christian Post, about the center-rightist
: "If Mitt Romney had renowned neurosurgeon Dr. Benjamin Carson as his running mate in the 2012 presidential elections, he would have been president today, says National Black Church Initiative (NBCI) President Anthony Evans. The NBCI is a coalition of 34,000 African-American and Latino churches across America working to eradicate racial disparities in healthcare, technology, education, housing, and the environment and represents almost 16 million members, according to Evans and the organization's website."
The article continues about Mr. Evans's claim: "'Let's put it this way. If Mitt Romney had selected Dr. Carson as his running mate in 2012, he would have been President of the United States today,' said Evans in an interview with The Christian Post on Tuesday. 'You don't need 100 percent of the black vote to win. If 15 percent of the black vote had gone to Romney (in 2012) he would have won, especially in Ohio,' added Evans, who described himself as an independent voter. Evans cited the conflicted relationship many black church leaders had with President Barack Obama during his run for re-election, saying that although Obama says he is a member of a church, many of the policies pursued by his administration are in direct opposition to Christian values. 'There is no question that blacks voted reluctantly for Obama,' said Evans."